December 2020 | Vol. 4 No. 5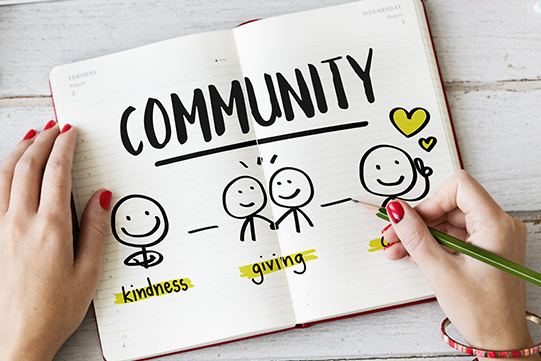 Thank you for your generosity and support for our community!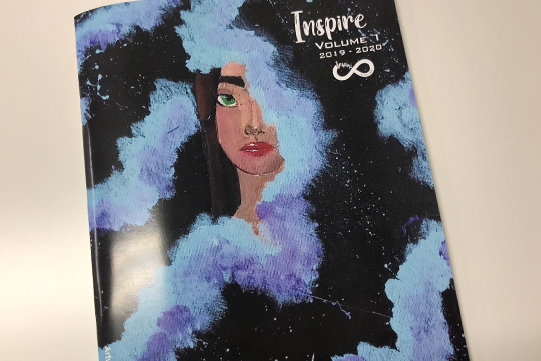 Lisle Junior High School Introduces
The INSPIRE Magazine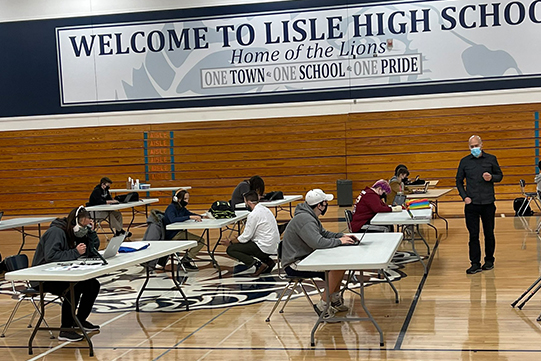 Lisle High School Offers
Extra Support Time for Students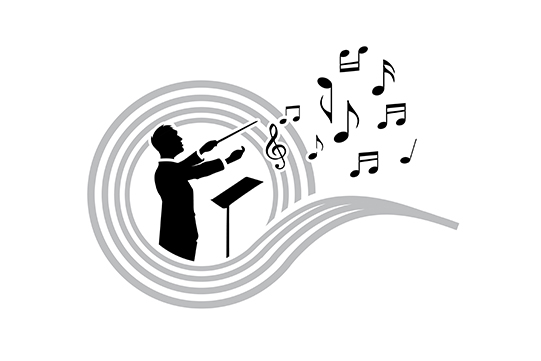 Eleven Lisle High School Students
Participate in Conference Honor Choir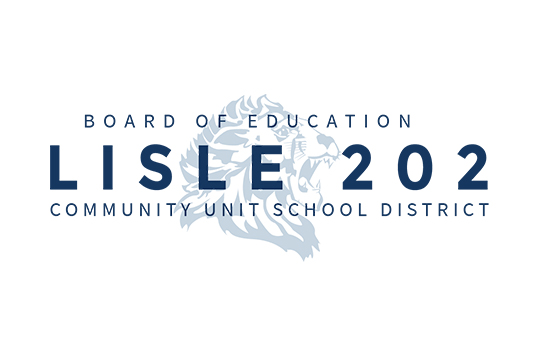 Board of Education Action Provides Financial Relief for Residents
RETURN TO SCHOOL INFORMATION
Adaptive Pause to be Implemented After Winter Break
Health experts expect a spike in the number of cases during the holiday season due to travel and social gatherings. We anticipate that this could cause an increase in the number of cases within the school setting as well. In order to mitigate a potential spike in cases, Lisle 202 will implement an adaptive pause and return to 100% Remote Learning for all students for 14 calendar days following the Winter Break. This 14 day period is consistent with the potential incubation period for COVID-19 and aligns with the District's current COVID-19 protocols.
Students will return to school remotely to begin the second semester.

The chart below shows the return to in-person learning dates after the adaptive pause by school and grade level.
Winter Break Adaptive Pause Return - Remote Learning for All
January 6th - Lisle Elementary School & Lisle Junior High School
January 7th - Lisle High School
Return to In-Person Learning Schedule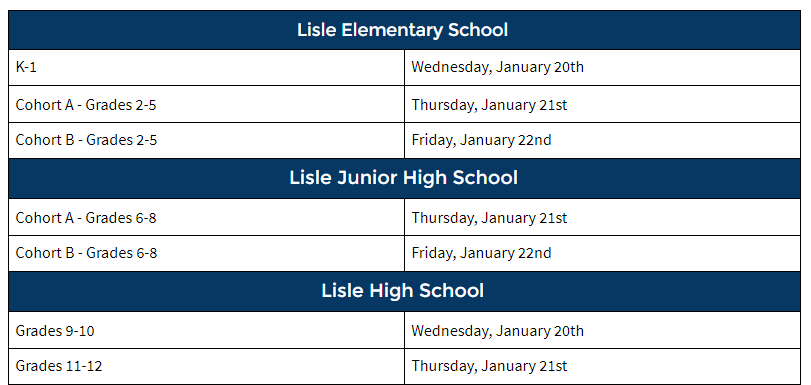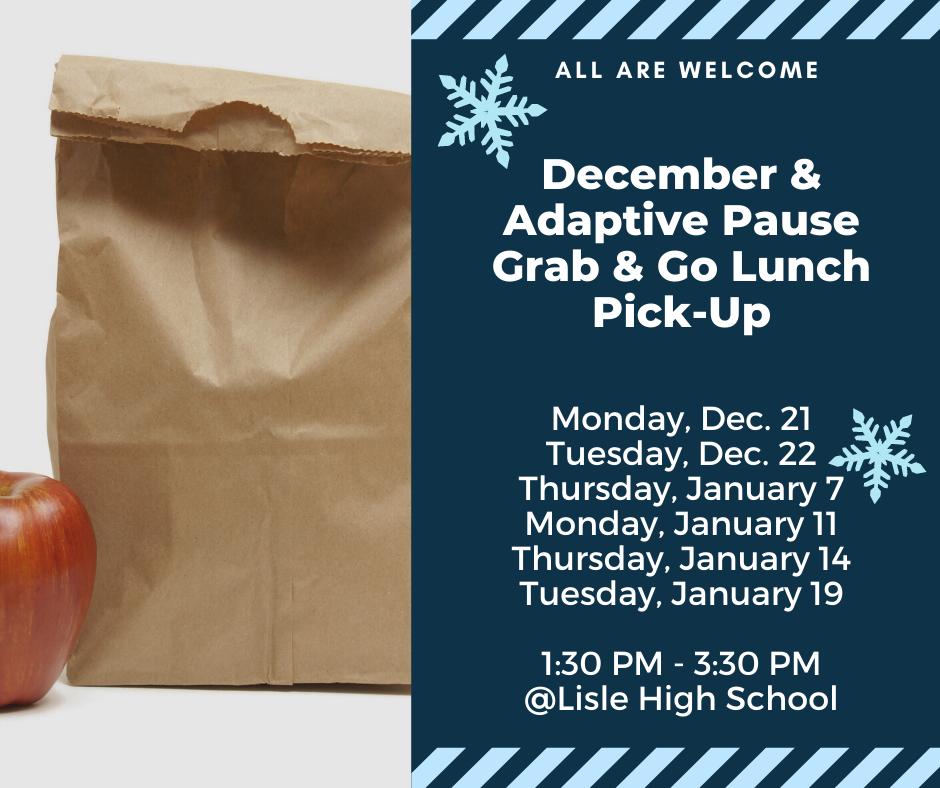 Grab & Go Meal Service Will Continue During Winter Break and the Adaptive Pause
Lisle 202 in partnership with Aramark Food Service will continue to offer Grab & Go meal service during designated days over Winter Break and the adaptive pause. All children under the age of 18 are eligible for meal service. Grab & Go meals include a breakfast and lunch item. The schedule is as follows:
When:
Time: 1:30-3:30pm
Where: Lisle High School
Click here for the December Lunch Menus
If you are in need of food assistance over the holidays, please visit the West Suburban Food Pantry or the Lisle Township Food Pantry.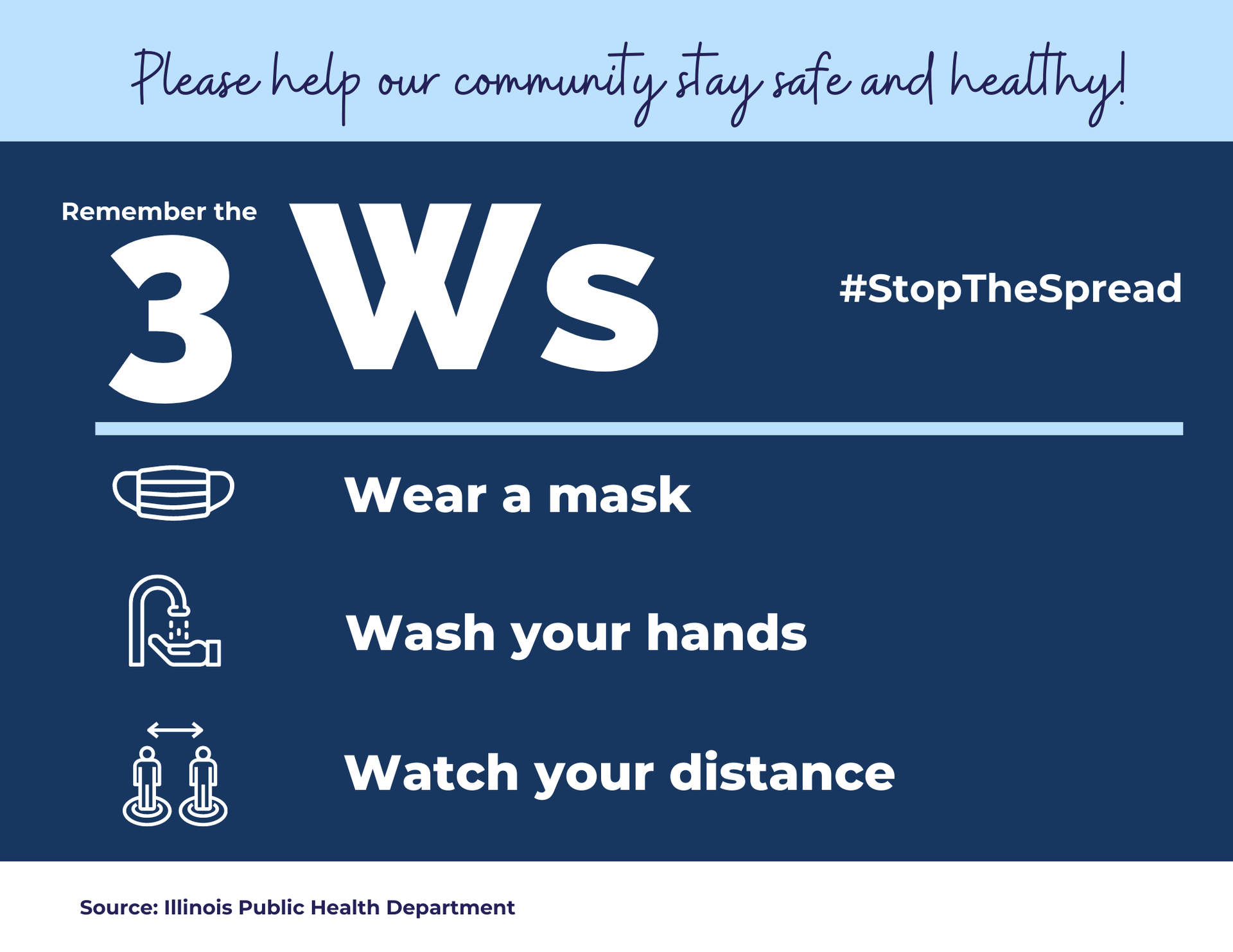 Help Protect Our Learning Community
If we all do our part to follow health and safety protocols and practices, we can help slow the spread of COVID-19 and continue moving forward with in-person learning in our schools.
Please remind your child to follow the 3 Ws both inside and outside of school.
If your child shows any symptom, please keep him/her home.
If your child receives a positive COVID-19 test, please notify the school immediately.
COVID-19 Information and Resources
Please visit our COVID-19 Updates page for information and resources related to the pandemic.
DuPage County COVID-19 Testing Facility
The DuPage County Health Department has created a short step-by-step video explaining what to expect when going through the testing procedures at the new DuPage County Drive-Thru Test Site. This video will describe the efficient process from beginning to end as well as provide helpful information to visitors so that they know how to prepare before their visit. Some of the information covered includes, how to access the test site, the information visitors will be asked to provide and the steps on how to perform the self-administered nasal swab test.
BOARD OF EDUCATION MEETING HIGHLIGHTS
December 14, 2020 Meeting
The Board of Education heard updates about the In-Person/Remote Learning Plans for each school.
The Board approved a waiver for second semester for Lisle High School parking fees.
Dates were selected for the Student Academic Achievement Presentations.

K-8 - January 21, 2021
9-12 - February 17, 2021

The Board is committed to fiscal responsibility while ensuring a strong financial position for the District in order to support programs and services for our students. The Board is conscientious of the impact of taxes on individuals and businesses in the community as they weigh the needs of the District each year. As part of the effort to ease the school district's tax burden on residents in 2021, the Board has approved an abatement that results in little to no increase for current homeowners. This is the third consecutive year that the Board has approved a tax abatement which has resulted in nearly $2,000,000 in savings for Lisle 202 property owners.